Town of Esopus // P.E.A.A. Sponsored Soccer League

The Port Ewen Athletic Association sponsors a recreational soccer league hosted in the Town of Esopus. This league plays in the Fall each year. The program is designed for all ages and all levels of play.
Registration for Fall Soccer 2019 will begin on 7/1/2019.  
Children between the ages of 4 and 17 are eligible to play. Registration Fees are $45 per player.  
Head coaches will have their child's registration fee waived.  In addition, current year PEAA dues will be waived, if you are, or if you become, a member.  
PEAA also offers an adaptive soccer league for children with disabilities.  For more information, click on this link: Soccer Stars.
As you well know, the P.E.A.A. is run by a volunteer effort of parents and adults just like you. We can't do everything alone. We need coaches, assistant coaches, referees, help with field preparation and general assistance with planning and operations. Any assistance you can offer will be greatly appreciated. Volunteer choices can be found on the registration form. We are only asking for a couple hours of your time to assist in making this a better league for the children.   
Head coaches will receive a refund for their child's registration fee.  In addition, if they become a PEAA member, their current year member dues will be waived.  Coaches will receive training in the areas of CPR, concussions, and general coaching practices.  
Please be aware that NO SMOKING IS ALLOWED ON SCHOOL PROPERTY.  Also, verbal abuse of children, coaches, referees, or spectators WILL NOT be permitted. The PEAA officials will strictly enforce these rules and violators be asked to leave school grounds.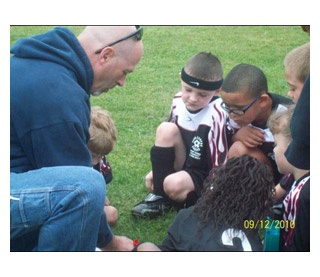 *Soccer inquiries please contact peaasoccer@gmail.com

For a complete list of  Soccer Rules by Age Group  or Coaching Guidelines , please click on the appropriate link.

THANK YOU,
THE PEAA SOCCER COMMITTEE